Sony goes ahead with a change in policy - quote: "The revised Terms of Service and User Agreement will be effective no sooner than October 30th, 2007".. Since the Mail is on Nov 9th, Weee that is "-9 " days of notice.. "oh by the way,"
11. PUBLIC INFORMATION
SCEA may provide all users with information relating to your game play.
(ADDED FOLLOWING)
You hereby authorize SCEA to use, distribute, copy, display, and publish information relating to your game play for gaming purposes including tournaments and ranking, without payment to you. In addition, you will have the option to post, stream or transmit pictures, photographs, game related materials, or other information through PSN to share with the PSN community ("User Material"), provided no rights of others are violated. You authorize and sublicense SCEA the right to authorize anyone to use, distribute, copy, modify, display, and publish your User Material in any manner on any medium without payment to you, and you hereby waive all claims, including any moral rights, against SCEA, its affiliates and subsidiaries for SCEA or any other third party's use of User Material and game play information, as applicable. By posting, streaming, or transmitting any User Material, you represent and warrant that you have the appropriate rights to use, post, distribute, and transmit the User Material and to grant SCEA the rights stated in the foregoing sentence. You further agree to cooperate with SCEA in resolving any dispute that may arise from your User Material. SCEA reserves the right to remove any User Material at its sole discretion. "
in short it Fascism by Sony! Previously ur gameplay was shared with all ur fellow users.. Now, well... shrug, U dont OWN your OWN gameplay/material anymore.. So DONT GO SPEND 100s of hours creating something hoping to own it... U are using SONY at SONY's pleasure...
Funny that the market does not like them tooo much.... I wonder why... gosh the kinds of rights one has to give away coz one spend 500 bucks on a great hardware... U know the techie geeks were not behind that wording.. it is big goggled legal beagles and the money grubbing marketting morons who'd scheme that up... why not force "open" by saying "ALL CONTENT u develop on PS3 on blah blah network is GPL V3"... Guess who'd have the last laugh??
Makes one feel like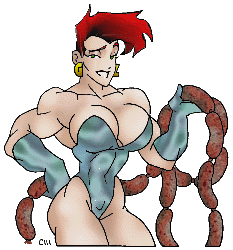 with a